New Jersey 2023 Market Update
This past year, turbulence in global markets led to an unprecedented rapid rise in interest rates never seen before, which had a direct impact on the housing market. Transaction volumes decreased both on the national level and in Bergen County. At the same time, we saw home prices stabilize, with only a minor increase in average pricing primarily due to the continuation of low inventory. With these circumstances as a backdrop for 2022, Christina Gibbons Group saw the transitioning markets as a unique opportunity to dedicate even more resources to strengthening our team, elevating our technologies, and enhancing our real estate and sales expertise. Through these efforts, we expanded not only in numbers, but also in the amount of territories we serve.
109 closed and pending sales
, we served
32 New Jersey communities
and reached a sales volume of over $110M+ for the second year in a row. We closed out the year ranking as the #1 Listing Team in Bergen County at
Christie's International Real Estate
and the #3 Team for homes sold over $1M in Bergen County.
Among our many highlights this year, we added two new agents and a Chief Revenue Officer to our Group. Across our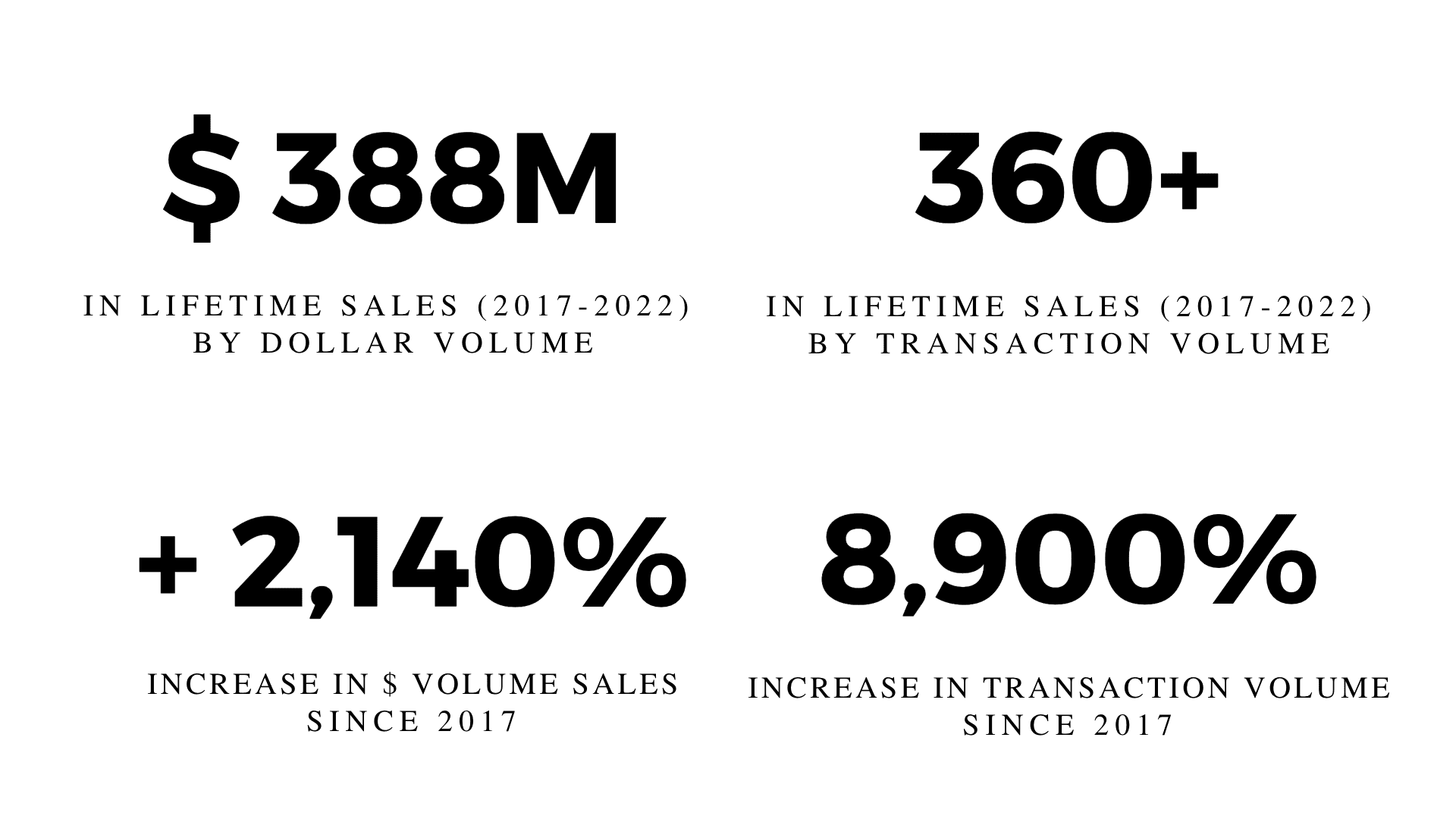 By elevating our level of service, we were able to better serve the needs of our clients and continue taking our business to the next level throughout 2022. We are so grateful for all our clients, followers, and subscribers - thank you for your support this year. Cheers to another successful year and serving even more of your real estate needs in 2023! 
What To Expect In The New Year
As we turn the calendar to 2023, many are asking what is in store regarding the housing market. While prognosticating is challenging as nothing about the future is certain, we believe these trends will drive the Ridgewood/Bergen County market in the new year:


1. Inventory
We predict that inventory will remain tight across Bergen County and throughout New Jersey, providing for stabilization of pricing. In 2021, we saw dramatic increases in single-family home sales prices throughout New Jersey, with sales pricing being 14% higher and total closed sales being 0.6% higher than in 2020. In 2022, we witnessed a more moderate increase in pricing, with average sold prices for single-family homes only increasing 4-9% and the number of total closed sales decreasing by 17%. The moderation in pricing and decrease in inventory we've seen leading into the new year may indicate that the trend of soaring pricing may be in the rearview mirror despite inventory remaining low.
2. Interest Rates
The future of Interest Rates is a bit more unpredictable and, therefore, more challenging to forecast. This lack of predictability is primarily due to the Federal Reserve continuing its higher interest rate policy into the 1st half of 2023. We are led to believe that the mortgage rate market has already incorporated these increases into the rates we see today. Heading into 2023, we expect a leveling of rates into the Spring market with a stabilization in the 5-6% range across the 30-year Jumbo rate.
3. Demand

Chart A: Bergen County Market Data for Single Family Homes
Chart B: Ridgewood Market Data for Single Family Homes
(Chart A & B Data is current as of December 20, 2022. All data from the multiple listing services in the state of New Jersey. Margin of error for reported statewide numbers is +/– 4% at a 95% confidence level)
Demand is alive and well in the Northern New Jersey market. As indicated by Chart A and Chart B, months supply of inventory and average days on market until sale have decreased, and median sales prices have increased in both Ridgewood and Bergen County. These three metrics align with what we've witnessed in Ridgewood and throughout the Broader Bergen County area in recent months. We predict buyer demand will remain strong into the New Year and Spring of 2023.
Knowing what's happening in the real estate market is a key factor in a successful transaction, whether you're the buyer, seller, or renter. If you'd like to stay up-to-date on the market trends and what's happening within the communities we serve, subscribe to our newsletter below to join our list of monthly subscribers.
All information provided herein has been obtained from sources believed reliable, but may be subject to errors, omissions, change of price, prior sale, or withdrawal without notice. Christie's International Real Estate Group makes no representation, warranty or guarantees as to the accuracy of any information contained herein. You should consult your advisors for an independent investigation of any properties. If your home is currently listed with another broker, this is not intended as solicitation.