Top 7 Jersey Shore Towns To Visit This Summer
The Jersey Shore, a picturesque stretch along the eastern coast of New Jersey, is renowned for its pristine beaches, vibrant boardwalks, and lively atmosphere. With a multitude of charming towns to choose from, each offering its unique blend of sun, sand, and entertainment, it can be challenging to decide where to go. From the serene beauty of Spring Lake to the lively atmosphere of Wildwood, NJ and the historic allure of Cape May, the Jersey shore offers visitors a diverse range of experiences. To help you plan the perfect summer escape, we have curated a list of must-visit destinations at the New Jersey Shore for beach lovers and adventure seekers alike.
SPRING LAKE, NJ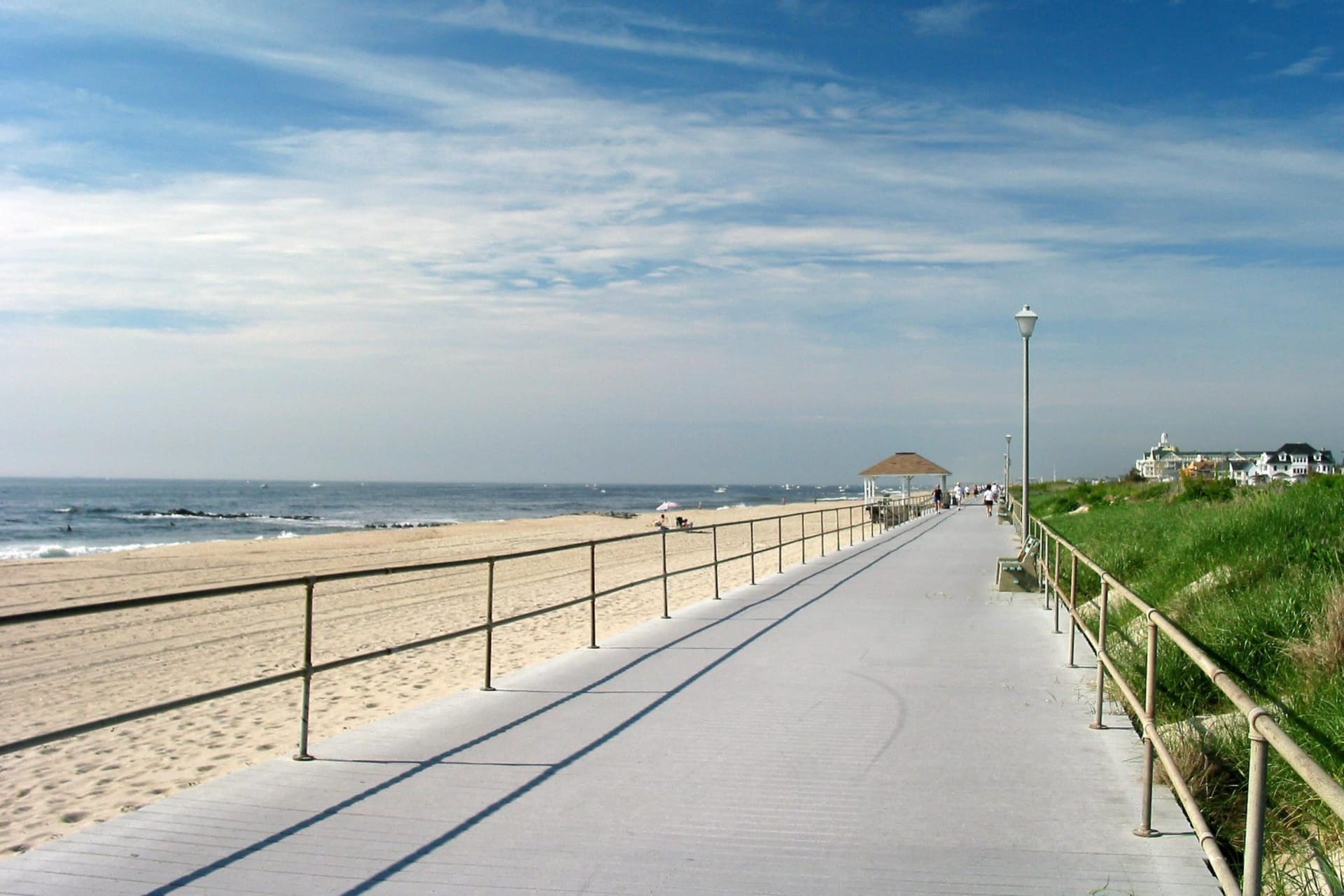 Nestled along the Atlantic Ocean, Spring Lake is renowned for its peaceful and elegant ambiance. This quaint town boasts a one-mile stretch of pristine beach, perfect for relaxation and long walks on the boardwalk that stretches 2.2 miles from the south end near Sea Girt to the north end by Belmar Bridge. Get out for a stroll on the beach lined with beautiful Hampton-style and historic Victorian homes, buy a beach pass and head out for a swim on the lifeguarded beaches, indulge in a meal at one of the restaurants in the charming downtown, or head to neighboring Sea Girt for a drink at the iconic Parker House. Spring Lake is a 2.5 hour train from NYC making it an ideal escape from the bustling city life. Asked of famous long-time resident and mystery writer Mary Higgins Clark to list the negatives about life here, she responded, "there aren't any."
Cape May, NJ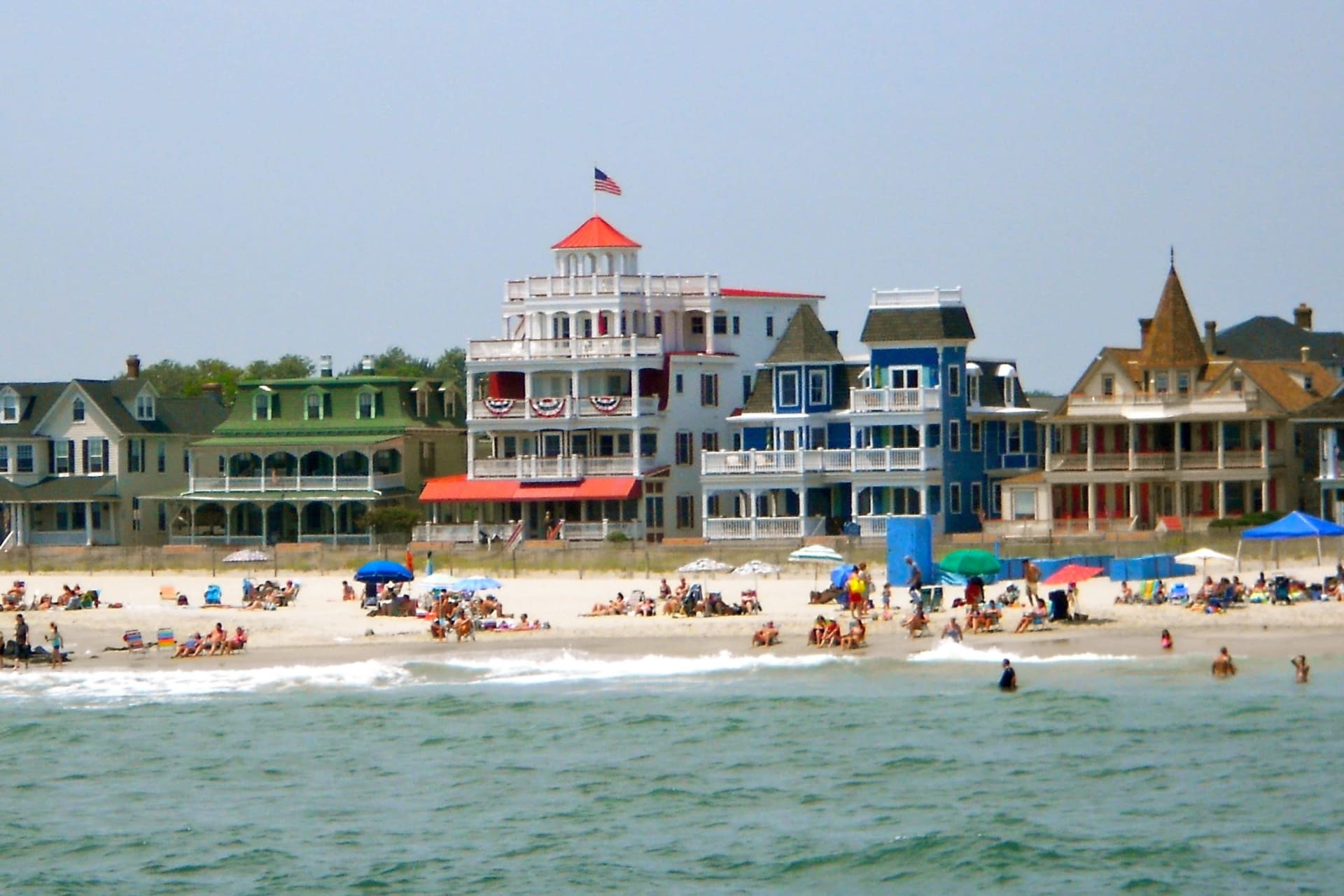 Steeped in history and architectural beauty, Cape May is a Victorian-era town that enchants visitors with its unique charm. Explore the well-preserved Victorian homes on a walking tour, take a horse-drawn carriage ride through the tree-lined streets, or simply relax on the soft sandy beaches. Cape May is also a birdwatcher's paradise, as it is a crucial stopover point for migratory birds. Immerse yourself in the town's cultural scene with live performances at the Cape May Stage or enjoy a wine tasting at one of the local vineyards. Cape May truly captures the essence of old-world elegance and coastal beauty.
Asbury Park, NJ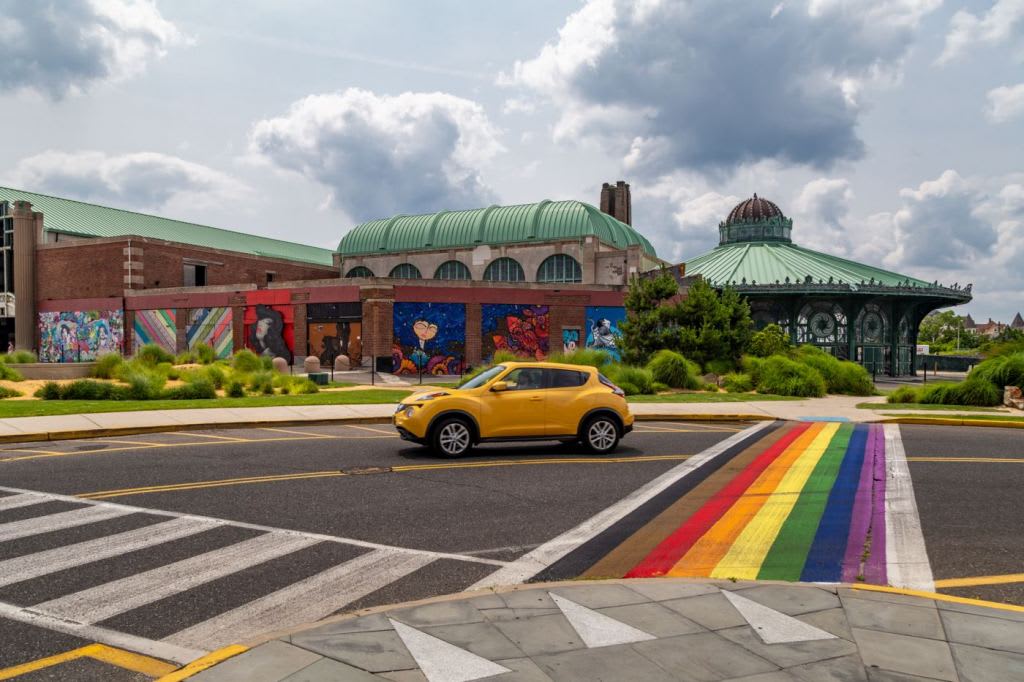 A vibrant and artistic beach town, Asbury Park has undergone a revival in recent years. Often referenced as the "Brooklyn of the Jersey Shore," Asbury Park is known for its electric boardwalk lively music scene. Visitors can catch live performances at the iconic Stone Pony or attend the Asbury Park Music & Film Festival and explore the unique shops, galleries, and trendy eateries on the boardwalk. Take a dip in the ocean, bring your dog to "yappy-hour" at the Wonderbar, and don't forget to capture the stunning sunset views over the Asbury Park Casino building. With its blend of culture, entertainment, and beachside charm, Asbury Park is a destination that leaves a lasting impression.
Barnegat Light, NJ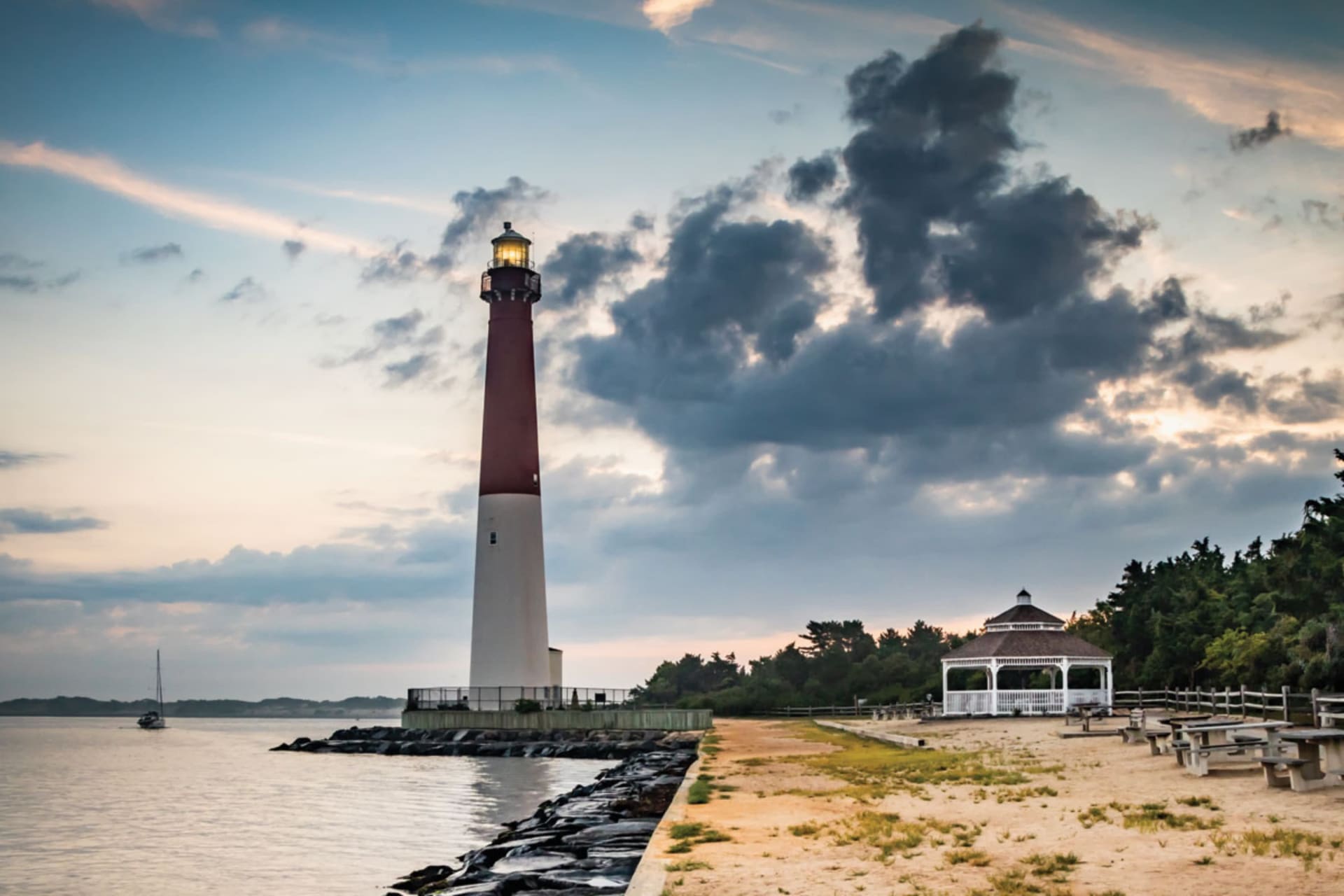 Barnegat Light is located at the north end of Long Beach Island, a barrier island that offers a tranquil and idyllic beach town experience. Known for its quaint and peaceful environment, Barnegat Light boasts the most expansive beaches on LBI, one of the busiest commercial seafood ports on the East Coast, and a popular tourist attraction – the Barnegat Lighthouse State Park. Explore the quaint shops and boutiques, savor delicious seafood, or unwind while taking in breathtaking views of the Atlantic Ocean. Whether you're seeking relaxation or adventure, Barnegat Light and the greater LBI area have something for everyone.

Point Pleasant, NJ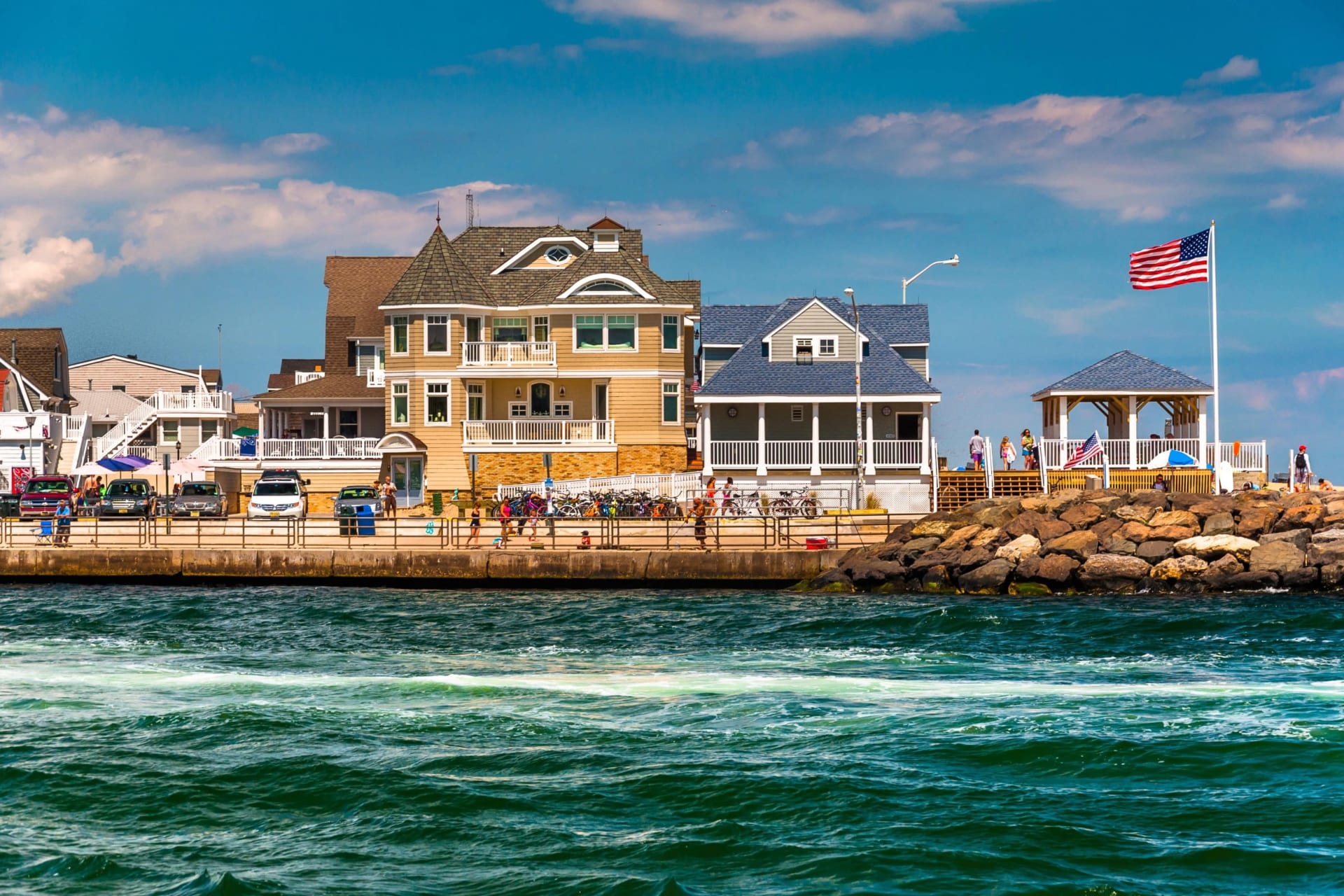 For a lively and family-friendly beach town experience, Point Pleasant is a must-visit destination. The vibrant Jenkinson's Boardwalk is the heart of the town, offering a plethora of attractions including amusement rides, arcades, and mini-golf. Head out to the beach, try your hand at fishing or crabbing, or take a relaxing boat ride on the Manasquan River. With its lively atmosphere, delicious seafood restaurants, and regular events and festivals, Point Pleasant guarantees a memorable time for visitors of all ages.
Lavalette, NJ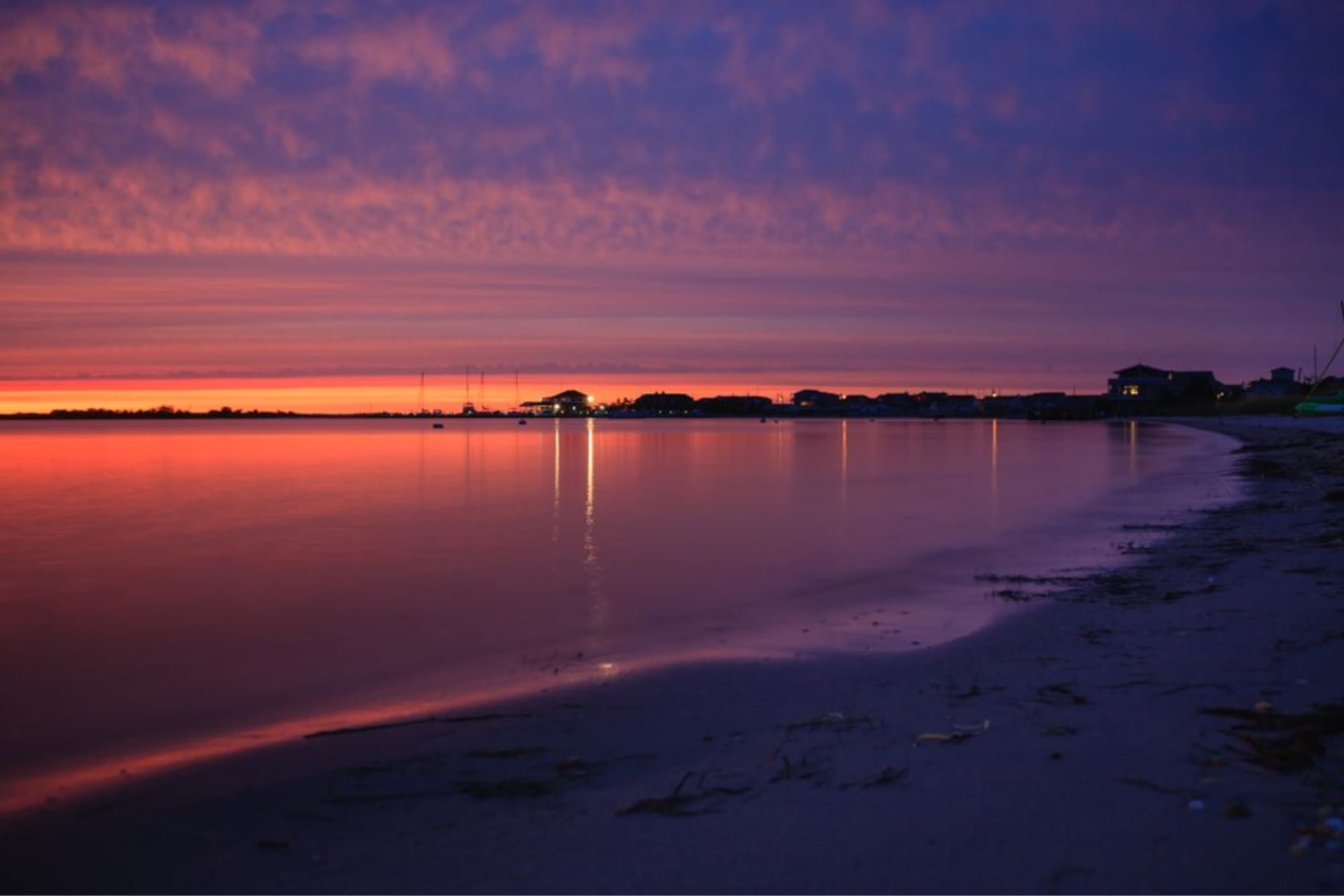 Located on a barrier island surrounded by Barnegat Bay on the west and Atlantic Ocean on the east, Lavallette is a hidden gem offering a serene and family-friendly atmosphere. Like other barrier beach towns in central NJ that are popular fishing destinations, Lavalette's history traces back to the Lenni-Lenape Indians who fished in the surrounding waters. This borough offers protected beaches, playgrounds, tennis courts, bike paths, and Bayfront docks for fishing and crabbing. With its beautiful beach, quaint downtown area, and a range of watersports and recreational activities, Lavallette is a haven for beach lovers seeking tranquility.
Wildwood, NJ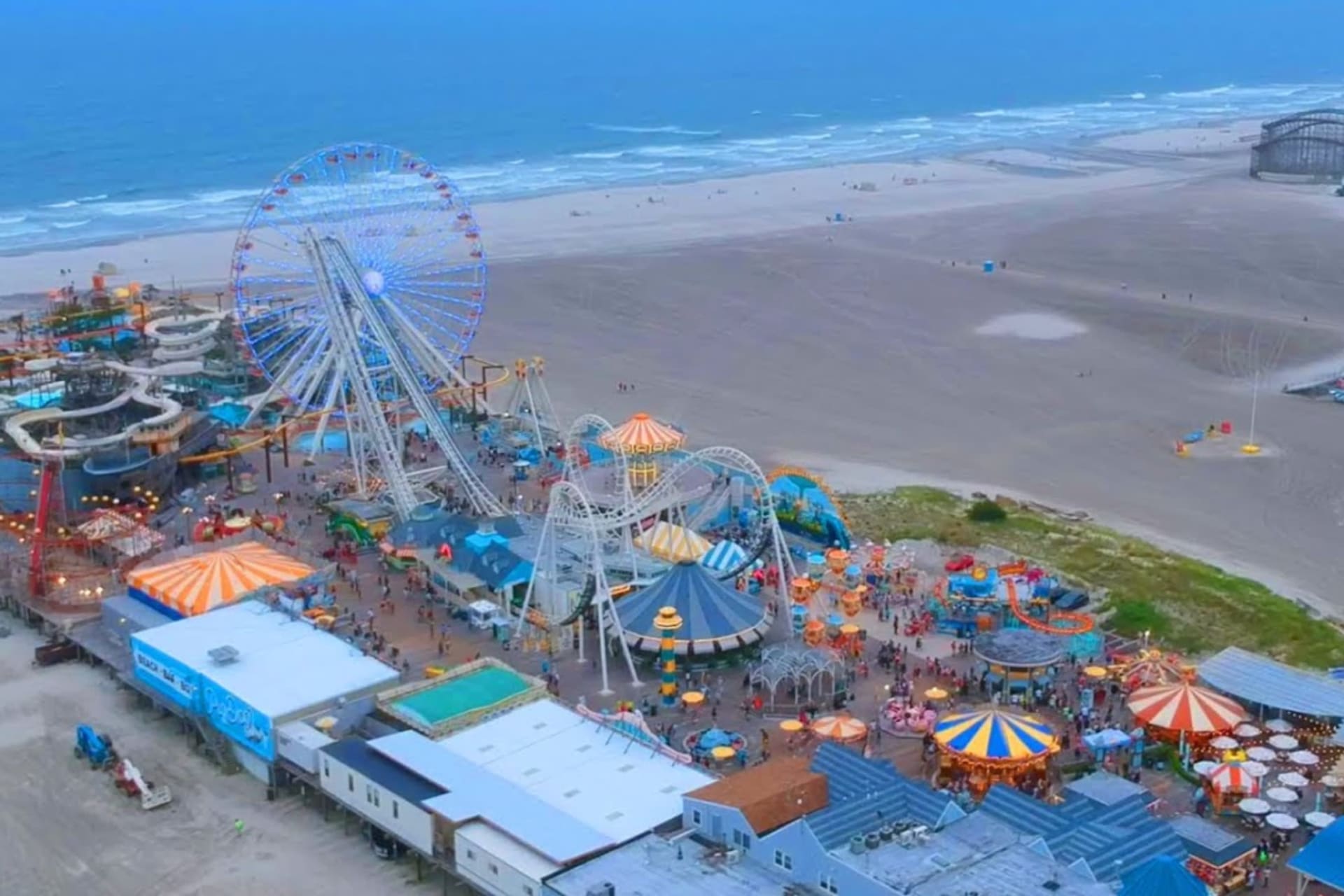 Wildwood is a vibrant, lively shore town that beckons the young and the young at heart with its iconic boardwalk stretching for miles, amusement rides, and thrilling water parks. Wildwood's iconic Doo-Wop motels evoke a nostalgic charm, transporting visitors to a bygone era. For some, the Wildwood boardwalk is sensory overload, pulsating with the energy of laughter, music, and smells of saltwater taffy and funnel cakes. If a quieter day by the ocean is more your speed, cycle Wildwoods Crest Dune Bike Path, enjoy the waterfront at Sunset Lake, and visit the Wildwood Historical Society & Museum.

Enjoy Your Visit
The New Jersey shore is a treasure trove of picturesque beach towns, each with its own unique charm and attractions. Whether you're seeking Victorian architecture and tranquility in Cape May or a vibrant and energetic atmosphere in Asbury Park, the Jersey Shore has it all. So, pack your sunscreen, grab your beach towel, and embark on an unforgettable adventure along the enchanting Jersey Shore - and, if you are considering of buying, selling or renting at the shore, contact Christina Gibbons Group to discuss your real estate needs.