Christina Gibbons Group Hires First Chief Revenue Officer to Fuel the Next Stage of Growth
Matthew Mastrangelo joins Christina Gibbons Group as CRO, bringing 30+ years of sales and marketing experience with major brands to oversee sales team and revenue streams.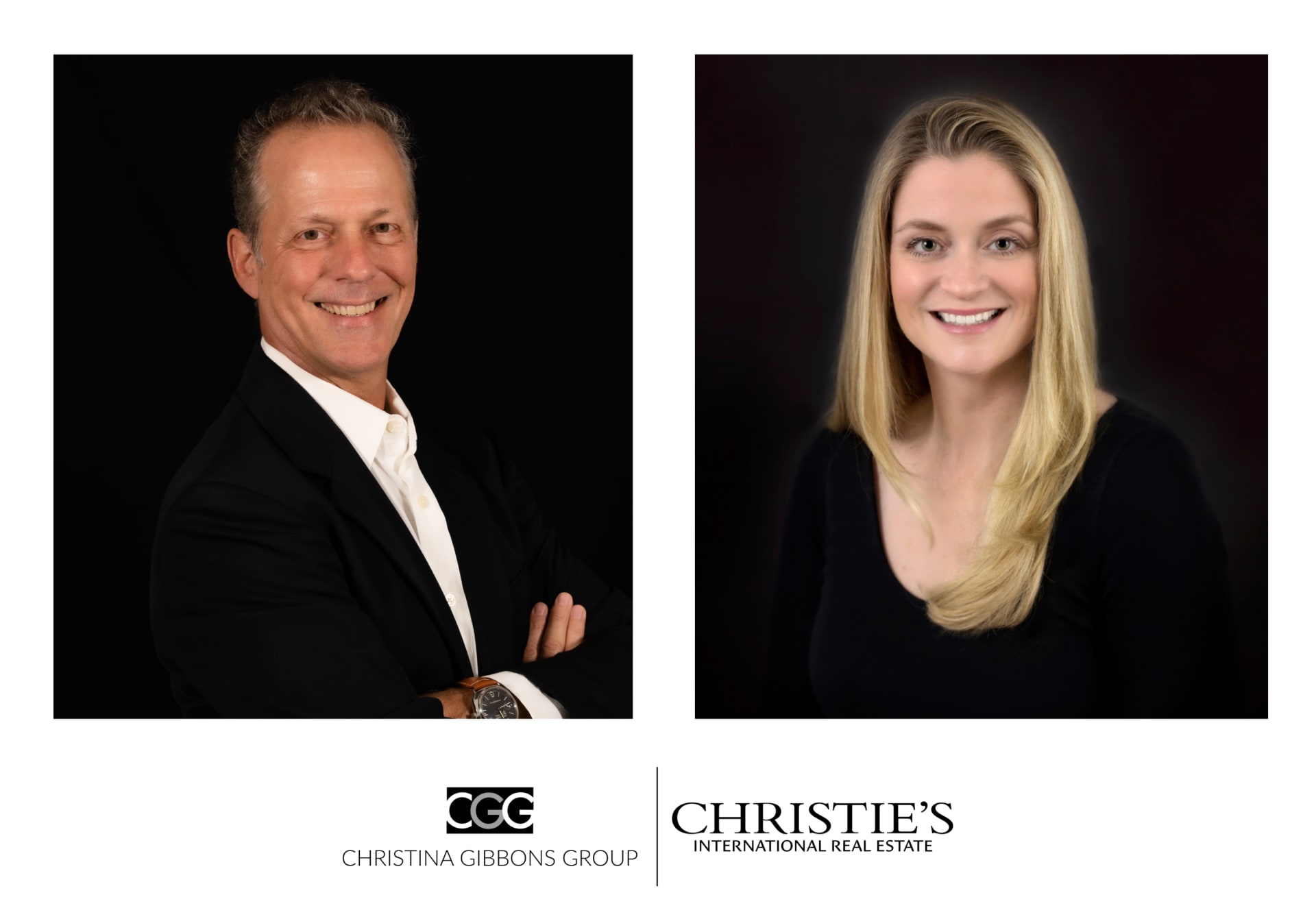 Top producing real estate team
Christina Gibbons Group
(CGG) of Christie's International Real Estate announces the appointment of Matthew Mastrangelo as Chief Revenue Officer (CRO). Mastrangelo, a seasoned sales and marketing executive, will oversee the Group's sales operations and all revenue-generating efforts with a strategic focus on territory expansion and driving growth.
Mastrangelo previously held executive-level sales and marketing positions at Conde Nast, Rolling Stone, Men's Journal, and Playboy.
"Since the formation of Christina Gibbons Group, we've grown our sales volume and expanded our business into new territories every year," said Christina Gibbons, CEO of Christina Gibbons Group. "Matt is a fantastic leader with a proven track record driving sales at the luxury end of the spectrum. I am confident that he will continue CGG's momentum and take our business to the next level as CRO."
Mastrangelo, CGG's first CRO, excels at re-positioning and launching business lines and specializes in revenue generation, branded content, and digital sales. With over 30 years in sales and marketing leadership with a primary focus on luxury brands, Mastrangelo will look to supercharge CGG's growth in Bergen County's luxury real estate market and beyond.
"I am thrilled to join the leading luxury real estate brand and expand what Christina has built over the years. I have seen firsthand the Group's incredible growth through its marketing programs and then as a client on both a home sale and a purchase. The level of services they provide is unparalleled in the marketplace. I look forward to bringing my experiences as a client and luxury-end sales and marketing leader to CGG and providing our concierge-level services to even more buyers and sellers throughout Northern New Jersey."
About Christina Gibbons Group
Christina Gibbons, Broker Associate, formed Christina Gibbons Group in 2019 which has since risen to one of the top producing real estate teams in Ridgewood, NJ, and the greater Bergen County area, just outside of New York City. The Group ranked as the #1 real estate team by dollar volume of closed sales transactions at Christie's International Real Estate in New Jersey for 2020 and 2021 and the #1 real estate team by dollar volume for sales in 2021 in the Ridgewood market for 2021. With real estate services spanning from Bergen County to the Jersey shore, Christina Gibbons Group can assist with all your real estate needs. For more information, call 917.837.8853, or visit
www.christinagibbonsgroup.com
.
About Christie's International Real Estate Group
Christie's International Real Estate Group is an exclusive partner of Christie's International Real Estate (CIRE). With more than 25 offices and 1,000 associates, CIRE Group services clients with all of their real estate needs throughout New York, New Jersey and Connecticut. CIRE is a global real estate network of more than 31,000 agents across 48 countries, representing annual sales volume of more than $100 billion. With a staff of accomplished real estate agents and brokers, the firm's clients receive the highest levels of customer service and customized, personalized real estate services. For more information, call 201-934-0607 or visit www.christiesrealestate.com.